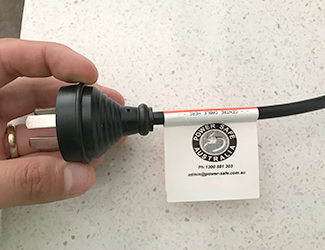 The WHS regulations in your state or territory with respect to Electrical Safety outline measures to ensure electrical safety in a workplace environment.
Australian standard, AS/NZS 3760:2010 outlines and specifies testing and tagging requirements and guidelines to ensure electrical equipment in a workplace is tested and safe for use.
The frequency of testing will vary depending on the workplace environment where the electrical equipment is located.
Testing and Tagging
Testing & Tagging Of Electrical Appliances is undertaken in accordance with AS/NZS 3760.2010 and Workplace Health & Safety Regulations in your state.
A qualified PSA technician will inspect, test and tag (as required) all electrical appliances on your premises, using advanced calibrated testing equipment in accordance with AS/NZS 3760:2010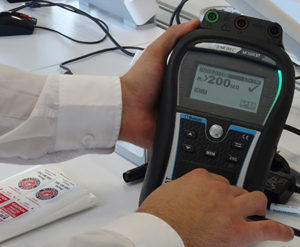 All equipment that is tested and complies with AS/NZS3760 specifications will be fitted with a durable, adhesive, tag identifying compliance with the above standard. All items that are non-compliant will receive a label warning against further use.
A comprehensive report will be provided indicating the results and location of each unit tested, a list of non-compliant equipment and a Certificate Of Compliance. Reports are provided in Excel or PDF format.
When re-testing is due, we will touch base one month prior to arrange a suitable time, at your convenience, to undertake the testing.
Using the latest equipment (Portable Appliance Tester), Power Safe Australia carries out the following testing procedures, including:
Physical Damage Inspection as per AS/NZ 3760: 2010
Insulation Test : Ensures the insulation in the cord and the equipment is still working as it was designed
Insulation Resistance Test : Ensures that the insulation that surrounds the live parts of an appliance has a high resistance level
Earth Continuity Test : Ensures the equipment is correctly earthed
Functionality Test
Run / Leakage Test
Polarity Wire Test : Ensures the equipment is correctly wired
Check for obvious external damage
Check defects-accessories, plugs or socket outlets
Check supply cords
Check cords are not tangled or exposed for tripping
Description / serial number (if required)
Location Of Item